In this project the client installed 9kW's of solar panels with a three phase Imeon 9.12 inverter. The system has 48kW of battery storage (24kW usable).
The system is designed to run in a smart grid mode, providing power directly to the distribution of the home during the day and drawing on its large battery banks when needed. The battery technology used is gel – giving the client a maintenance free storage solution which should last up to 10 years at it's current load and cycling time.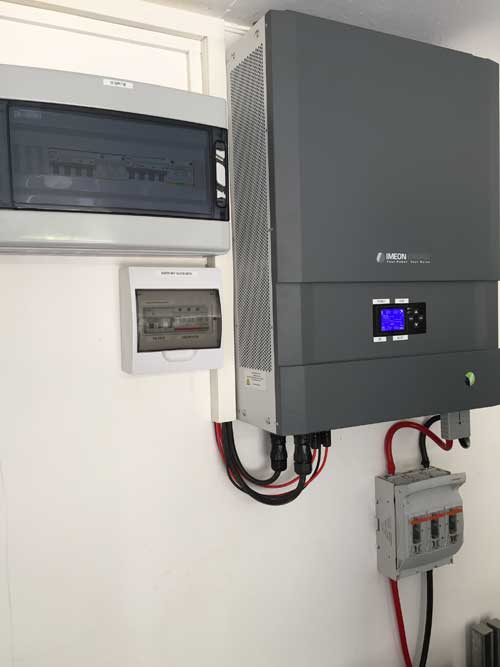 This system is able to generate *22544kWh per year, at an average of 1878kWh per month. This equates at the current electricity rate to R4056 savings per month, or R48678 per year. Capital payback is projected in 7 years.
Reduce your reliance on dirty energy and take control of your power.
Solar just makes sense!
* source of solar day information can be found here : http://www.cape-town.climatemps.com/sunlight.php.