We know times are tough. Not many individuals have R80000+ in cash to spare. Would it be possible to justify financing a solar electricity system?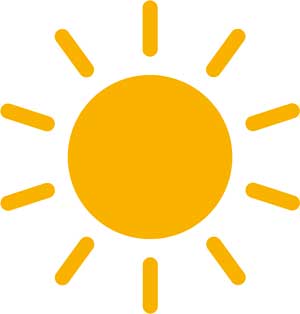 We have done the research and believe it is.
A 3kW grid-tie system will cost approximately R80423 installed. This system will generate on average 540kWh of electricity a month, based on a 6 hour average per day. In Cape Town, you can expect even better results.
Electricity costs are expected to rise on average 15% per year, meaning that a kWh of electricity now will cost R4.63 in 2021 – that is only 5 years away.
Financing the above system will result in a monthly cost of *R1914 for 60 months (5 years).
The system will generate R1242 in savings per month for the first year, R1426 per month in the second year and so on until in the 5th year we reach a monthly saving of R2500 (540kWh * R4.63).
When one considers that the actual cost of the system is being reduced by the monthly savings it makes, it starts to look really attractive. In year 1, the system will have an actual cost of only R672 per month (R1914 in cost less R1242 in savings). In year 2, R486 per month (R1914 in cost less R1428 in savings) and so on. So the actual cost is reduced by escalating savings as time progresses.
If you are interested in how solar electricity can work for you,  please contact us.
Solar just makes sense.
* Please note that terms and interest rates may vary depending on the solution and client. We have also based this example on a fixed prime lending rate. Newfield AE does not underwrite the deal. This is done via an asset financing house. The standard conditions around applying for credit will apply. All information is for illustrative purposes only.