South Africa has an abundance of sunshine and yet we predominantly use coal powered electricity. Coal power is dirty and expensive making solar power a better alternative. Historically solar energy has been more expensive than coal power, however this is changing – Newfield can offer commercial customers solar power at a lower rate than they can obtain power from the Utility. Right now.
We have partnered with Sosimple Energy to sell solar energy as a service. We take care of the solar installation on your roof: panels, inverters and smart meters at no cost to you. We then provide you with clean solar energy at a lower rate than you pay the Utility. We include maintenance and insurance of the installation for the life of the contract and you only pay for the electricity that you use.

How does it work? Newfield will examine your electricity bills for a period of 12 months to determine the size of the solar installation to save you the maximum amount. We will inspect your roof and distribution board to ensure that it will be possible to install a solar system sufficient to meet your needs.
After this we will produce a provisional quote for your approval. Once the quote is approved and the contract is signed we register the installation with the relevant authorities such as NERSA and the local municipality. Our installers will then install and commission the appropriate sized solar solution.
After commissioning you will be billed for the solar energy that you use at the agreed upon rate. Our smart meter will provide accurate measurement and all information is viewable through a web portal providing you insight into your power consumption patterns. The installation works seamlessly with the current Utility supply, providing cheaper, clean power during daylight hours.
The installation can be added to and upgraded over time as your usage profile changes or new, more efficient technologies become available. We take care of all maintenance and advise on improvements for the life of the contract. The initial contract is for a period of 10 years, whereafter we can re-negotiate for a reduced rate, or remove our installation.
Interested? Contact us now. Email sosimple@newfield.co.za or call Dean on 081 515 7777.


About Us. Newfield Alternative Energy specialising in residential rooftop solar and back up was founded in 2015 by Paul Lochner and Dean van Vuuren. Four years of solar installation experience has shown us that the biggest challenge to solar adoption is financial. At a small scale solar power is still more expensive than utility power. For this reason Newfield is now focused on commercial installations. Even with the scale of commercial solar the upfront capital investment required is a significant hurdle. To overcome this Newfield has partnered with Sosimple Energy to provide solar energy as a service.
Sosimple Energy sells cheap clean energy to business customers in South Africa. No upfront investment, no hassle. Saving you 10–20% on your daytime power costs. For more information on SoSimple please visit www.sosimple.co.za.We take care of the upfront cost and hassle of the solar installation and bill you only for the power you use – at a lower rate than the Utility charges.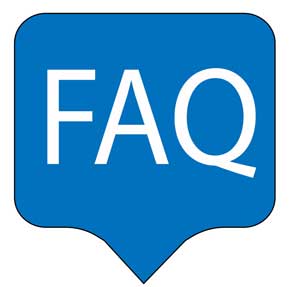 What do you need from me to get started?

Information: 12 continuous month's worth of electricity bills. Tell us about your operating hours and equipment and we'll work out a plan that saves you the most money. If you agree to our price, we'll schedule a hassle-free installation with our solar installers. All they need is a few days on your roof and at your distribution board and your savings will start immediately.

What happens to the solar power we don't use?

Don't worry, you'll use it all. Our installations are designed to maximise utilisation. And if you don't need the power, it won't even be produced. Municipalities such as the City of Cape Town purchase power from private producers. We can set up our system so that we both benefit from it by selling any excess power the installation can produce.

How clean is solar power?

It's clean! Eskom emits a lot of pollution into South Africa's air, including 1.03 kg of CO2 per kWh on average. However, a solar installation of 100 panels, or 50,000 kWh, will save roughly 50 tons of CO2 each year. To be honest, some CO2 and pollution is created in China where the panels are produced, but it's a small amount by comparison. To minimise this environmental impact, we only use panels and hardware from reputed manufacturers.

Can I go off-grid completely?

Maybe someday. But our advice is to switch over in stages. Start with a solution that covers most of your daytime energy needs, then after observing your energy usage we can discuss adding panels and batteries to reduce your dependence on traditional power suppliers even more. Typically, the last 20-30% of your electricity needs are the most expensive to switch over. We are confident that should you eventually decide to go off-grid, we can get you the best price.

Do I need a license to set up an installation?

No. We'll take care of all of the paperwork with your municipality and the South African energy regulator (NERSA).

Can I rely on your services for the long term?

Yes you can. We are committed to delivering our services for the long term, and so are our partners, Sosimple, Solar MD and Jager. If any one of us should discontinue operations, your contract and the solar installation on your roof will remain unchanged for the duration of our agreement.

Who is responsible for insurance against theft or damage of your installation?

We are. Because we own the installation, we'll take care of insurance. We'll ask you to help us protect the equipment from theft or damage, though, which will also secure your cost savings.

Can I recommend you to potential customers? And is there a bonus in it for me?

Yes please! We'll give you an attractive finder's fee when you introduce us to businesses who sign up for our services.

Do you also provide your services to homeowners?

Not yet. Our current focus is on businesses that use more than 50,000 kWh of daytime power per year and ideally use power 7 days a week. In the future, we plan to expand our offering to smaller businesses and homeowners. If you're interested, send us your email address and we'll notify you when we're ready.

Why shouldn't I just buy the installation myself?

You could, but wouldn't you rather focus on your business? If you do decide that you'd like to own the installations yourself, we can help you with that. However, for most businesses, it is better financially and operationally to simply work with us. Your savings will start from Day 1.

Can I rent or lease the installation from you?

No. Renting or leasing is a common way to buy an installation without having to pay for it now, but who wants to sign a 25-year commitment for equipment that will require maintenance and upkeep out of pocket? Simply put, our deal saves you more money.

How long do your installations last?

With the right maintenance, we expect an installation to last more than 25 years. However, we limit contracts to 10 years to make it more attractive for our customers. At the end of your contract, if you want to extend we're happy to do so at a great price.

Why shouldn't I wait until the panels are even cheaper?

We save you money now and have designed our offer to save you more overall compared to waiting. So why wait and lose out? Let us show you the numbers, so you can decide.

How reliable is your installation?

We only use top of the line technology. Our panels are Tier 1 panels which have undergone extensive quality controls and certification. The manufacturer guarantees their performance for 25 years. A solar installation requires an inverter to turn solar energy into power which you can use. We only use Tier 1 inverters from one of the largest global manufacturers. For metering we rely on South Africa based Jager Tech who have built world-class meters and monitoring solutions.

Contact us now. Email sosimple@newfield.co.za or call Dean on 081 515 7777.